I'm just going to start off by saying, I have been searching long, far are hard for bedding like this and I just couldn't find it. When I stumbled across Brooklinen I immediately knew these were the sheets for me! It's so hard to find quality materials in bedding but also modern and simple designs. It has taken me years to even settle on the few sheets I have now, that's why I am so happy to have found this gem of a company!
The first thing I noticed is how they bundled their bedding. You can buy sets or individual but the best thing is most of the designs and colours work so well with each other. And if you choose a bundle, you can customize the pillows, sheets and cover to your liking. How incredible is that! No more boring set in stone bundles of bedding, this is the best because chances are your next bundle will work with your previous bundle, creating a brand new bundle to work with at home! Bundle is one of those funny words that when you say, type or repeat a million times it gets odd to hear hehe.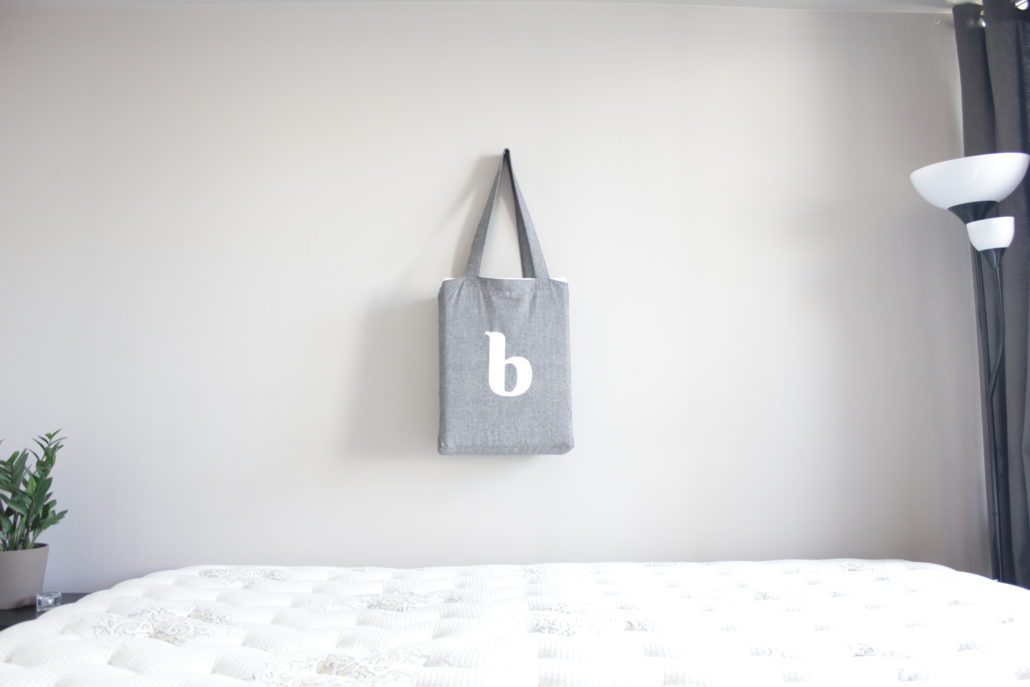 I did choose to go with the Luxe Hardcore bundle and chose to get "Smoke Pinstripe" design in the cover and pillowcases as well as "Solid Smoke" which is a neutral grey to compliment it in the extra pillowcases and sheets. I was amazed at the price, for this entire set was cheaper than any bedding I have paid for before here, and that was on bedding I was settling on. I absolutely loved what I had put together. I couldn't wait for it to arrive!
I hadn't been sleeping well and my sheets probably weren't helping. When the Brooklinen package arrived in the mail, I had a smile on so big! I opened the box and saw the coolest packaging, and an awesome tote with their logo on it. Inside was all the bedding packaged so nicely to fit in the tote. It was so fun opening everything and as I touched it I could tell I was going to instantly love it. The feeling is so silky and soft. The colours were neutral and inviting, and the white smoke pinstripes were so subtle. I also love how they labeled the sheet, short side and long side – for those of us who are bedding challenged haha.
Once I finished the putting all the bedding on I took a step back and couldn't believe this is my bedroom and my bedding. It looks like an instantly transformed room. Light and airy, and so inviting. The cats instantly fell in love too.
I will keep you posted on how it holds up after wash! So far I had one week in it and it has been like sleeping on the softest cloud. WOW. I'm just in love and wish I discovered it sooner.
Check out Brooklinen, they seriously are the coolest bedding!
https://www.asanavanessa.com/wp-content/uploads/2018/01/IMG_3512-e1516332301588.jpg
1456
2184
vanessa
https://www.asanavanessa.com/wp-content/uploads/2021/01/asanavanessa-logo-white-horiz-1.svg
vanessa
2017-12-15 22:07:02
2018-01-18 22:33:00
Brooklinen – best bedding ever!