I can't even begin to describe the experience I had at Desa Visesa Ubud! But I'll try. First I must mention that at this point I was in Bali for almost a week, not having the best luck so far, and to top it all off, I lost my debit card right before heading to Visesa Ubud! Needless to say the staff once I got there made sure I was comfortable, and that if I needed anything to let them know and they would help me out! HOW WONDERFUL. I felt so much lighter already and they even had a beautiful welcome ceremony and tropical yummy drink waiting for me. I actually never stopped smiling from this point on, leaving the week I had behind me.
They led me to my One Bedroom Private Villa, which was GORGEOUS! I have never seen a place more beautiful than this. There was a private pool, my own outdoor living space and small kitchenette, with fresh fruit basket. When I went in, there was a big king size bed, and it is so comfy, and so are the pillows. Usually I will miss my bed when traveling, but this bed was WAY better than mine. I finally got some decent sleep that night. But not before taking a flower bath that Desa Visesa had ready for my arrival. I feel like when in Bali, a flower bath is a must haha.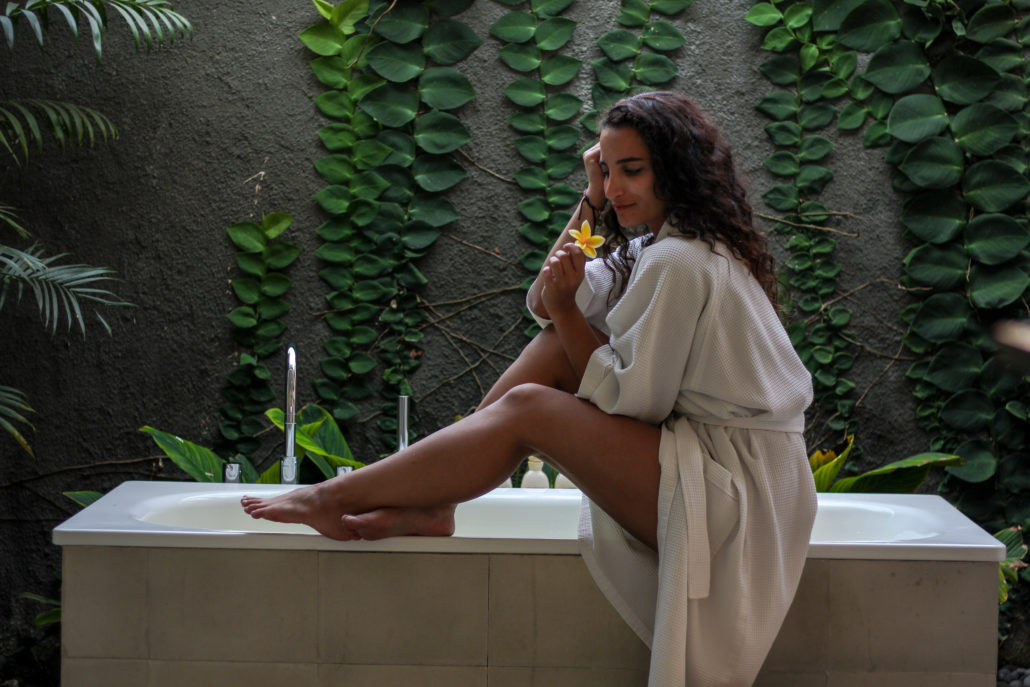 Visesa Ubud is located slightly north of the Ubud city centre on a rice paddy field! There is a shuttle that goes into the city centre every 30 minutes or so, and it's only an 8 minute ride with beautiful views on the way down. I explored the property a bit more and found gorgeous gardens and learned a little bit more about the rice fields at breakfast time. This definitely is a gorgeous resort and I could have just stayed there all day and relaxed.
My friends came by later that afternoon as we were going rafting in the river, and they wanted to explore the property too so we walked around and stopped for a drink at Lumbung Restaurant. The drink was yummy with luscious green views.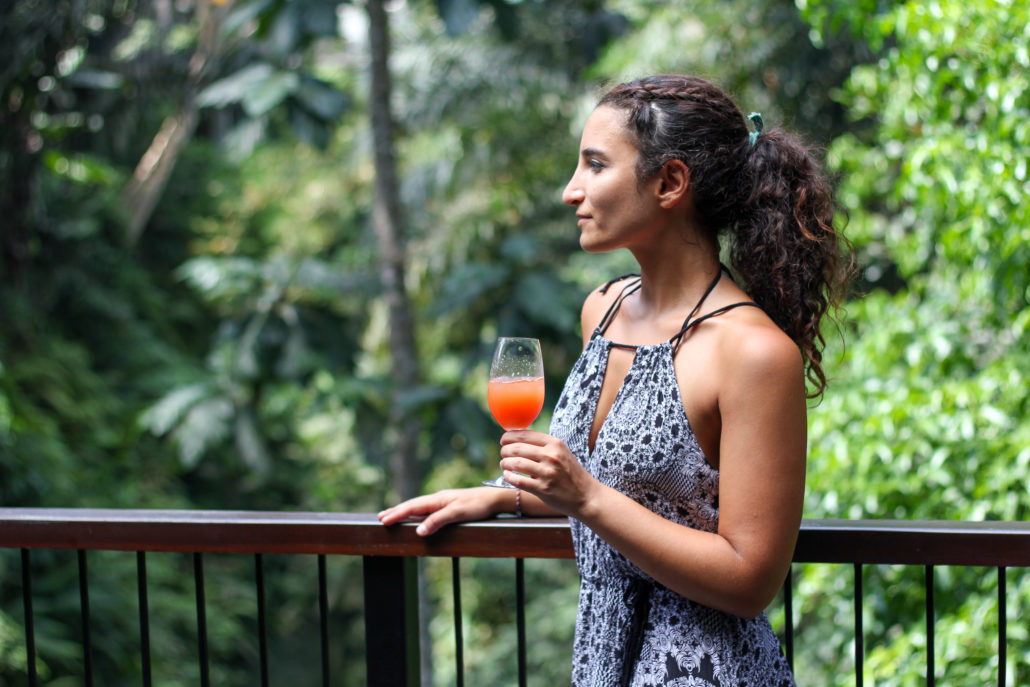 I went back later that night to have a yummy Indonesian Fine-Dining experience. And the food was INCREDIBLE. I sampled so many different things but my favourite was the tuna ceviche and the Binte Biluhuta soup was so yummy. I left feeling full and satisfied, and ready for the coziest bed ever.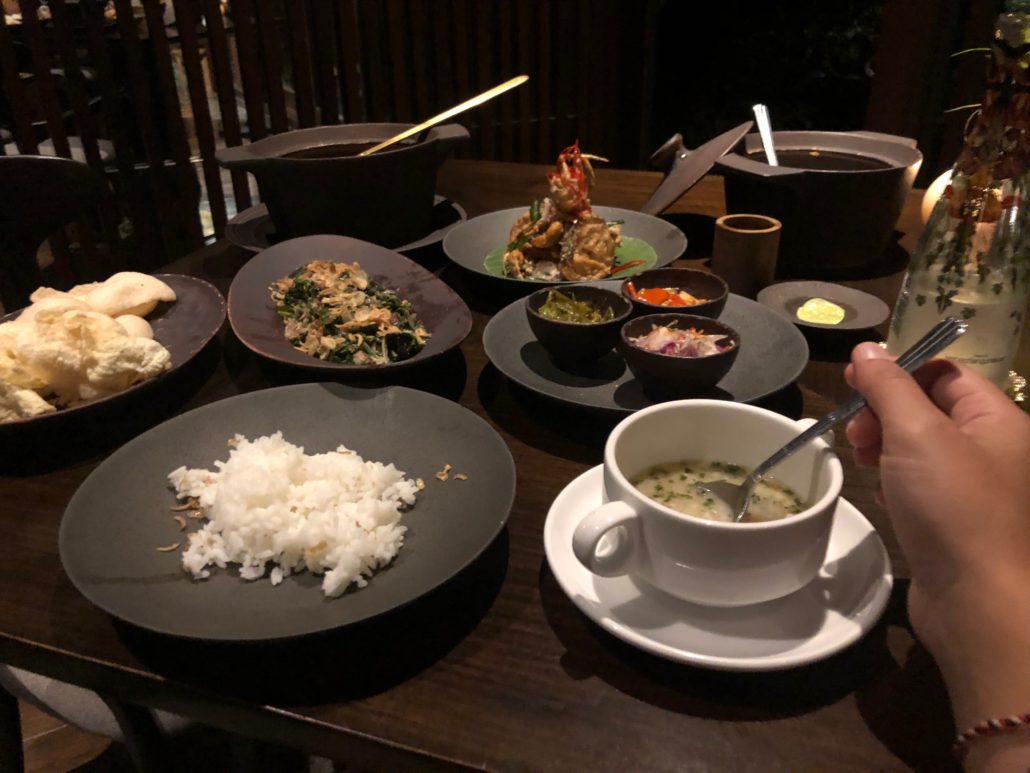 The next morning I got up super early to do some yoga, and then take some photos in the beautiful gazebo in the middle of the rice paddy field. I HAD to do it lol. During my time taking photos, some of the lotus flowers opened up and it was magical to see. After yoga photo I packed up my stuff and the staff was so kind to let me leave my stuff at the lobby while I explored for the day. When I came back, they gave me another bracelet from the welcome ceremony, one for my friend. It was so sweet of them, she loves it!
If you are ever in Ubud, Bali, check out Desa Visesa resort! I really loved my stay there, and there were more activities they offered I would enjoy doing next time.  I can't wait to go back again!
https://www.asanavanessa.com/wp-content/uploads/2019/02/IMG_5541-1-e1550891924926.jpg
1456
2184
vanessa
https://www.asanavanessa.com/wp-content/uploads/2021/01/asanavanessa-logo-white-horiz-1.svg
vanessa
2019-01-12 22:37:41
2021-01-28 23:30:54
The Most Memorable Balinese Experience at Desa Visesa Ubud!