I think this January Yogi Surprise box has won my heart! The jewelry box to be specific… why you may ask? Well, this box contained the most yummiest organic Vegan truffles from Missionary Chocolates I have ever had. I would buy this box over and over again just to have these truffles! Seriously that worth it!
One was a salted caramel truffle, and the other dark chocolate. The point is, they were both so tasty I almost forgot there was jewelry in this box too and not just chocolate treats! I received a beautiful rose quartz pendant and matching bracelet. This bracelet was one of the most beautiful and delicate pieces I have got in the box. It was so pretty I put it on immediately and even forgot to take it off before bed, haha! SO pretty!
This months box theme focused on "Future Self" providing the tools to refresh our spirit by detoxifying, purifying, healing, and renewing both the body and mind. What a perfect start to the new year! Especially with BATH STUFFZ! Loved this Pacifica 'Lotus garden' soap! It is all natural and look at how gorgeous the bar is! It looks like little sparkle flakes embedded into this clear bar.
I also found some Pacifica Detox wipes, in such a lovely scent. Kale, cucumber & mangosteen infused! Now that is a scent I have never heard of before, but it is so refreshing! these will come in handy for yoga classes and traveling! I also got a wrist compression sleeve which is great for when you do handstand or arm balances a lot. If you find you have weak wrist and have to warm them up a lot before doing arm balances then this sleeve is probably a good idea. It keeps your wrist in place and almost 'together' while you practice!
Next up is from one of my favourite skin care brands DERMA-E <3 I discovered this brand through Yogi Surprise actually when I received an amazing eye cream. These products are incredible and 100% vegan! All natural stuff goes into this face cream and it smells so yummy too, like cucumbers. FRESH! I have been using this every night and it has a unique tightening feeling. It is very thin which I like but VERY hydrating. I know it says night time cream but I have actually been using this DAY & NIGHT because it is just that thin and hydrating. It really does pull your skin and make it tighter too! My dry, fine wrinkles are already disappearing, it's like magic, really! SUPER RECOMMEND THIS CREAM TO EVERYONE!!!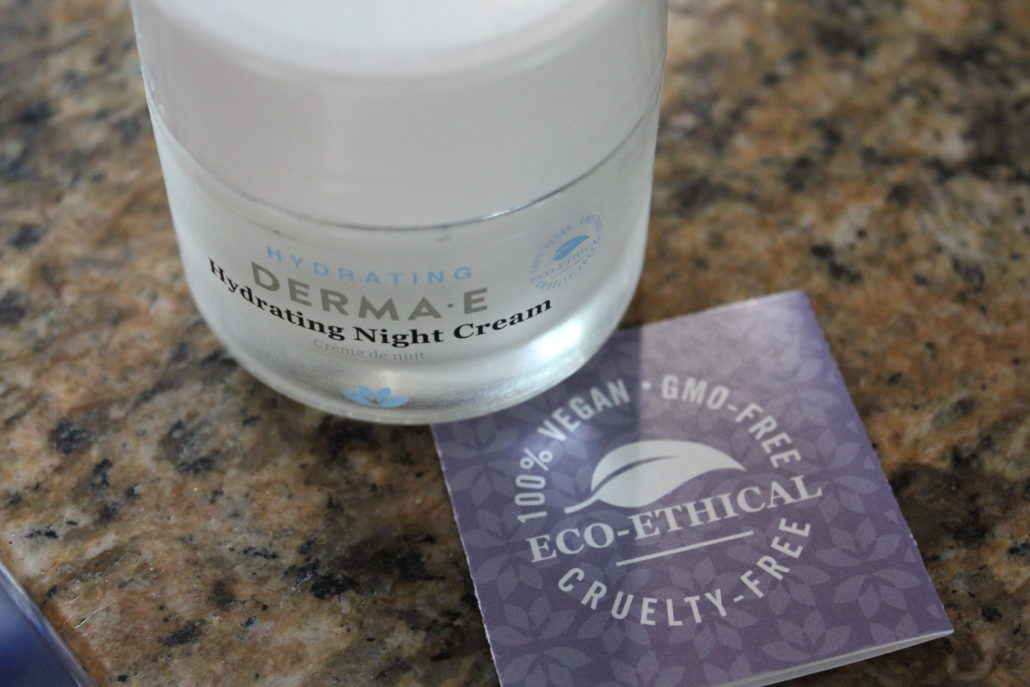 I have been building up my yogi books collection and so far Yogi Surprise has given me two wonderful books! My first from them was "The Little Red Book Of Yoga Wisdom" which was such a cute and fast read. The Book I received in Januarys box is more informative – "The Good Living Guide to Medicinal Tea". I'm not much of a tea drinker but this book actually focuses on more than just the benefits of herbs for tea. You really get to know more about each plant and the benefits it has to the body, a lot of these herbs are things you can cook with too so it is always good to know just what you are putting in your body and how amazing it is for you!
Always love my Yogi Surprise box! I heard February is going to be exceptional too! 😉
Use the code YOGILOVE to get 15% off a purple Yogi Surprise box at yogisurprise.com !!! You won't regret it!
https://www.asanavanessa.com/wp-content/uploads/2017/02/IMG_9472-e1486492398891.jpg
1456
2184
vanessa
https://www.asanavanessa.com/wp-content/uploads/2021/01/asanavanessa-logo-white-horiz-1.svg
vanessa
2017-02-01 13:34:13
2017-02-07 13:47:09
January Future Self Yogi Surprise box!