After practicing intermediate bends quite frequently through the week my muscles and body get quite sore and stiff. I love to roll out my muscles on a cork roller first and then use my Pranamat ECO, which is a therapeutic massage mat with tiny little lotus shaped points that activate fatigued or tense areas of the body. I was so excited to try this mat out and I have been using it for about a month now, with my partner using it too!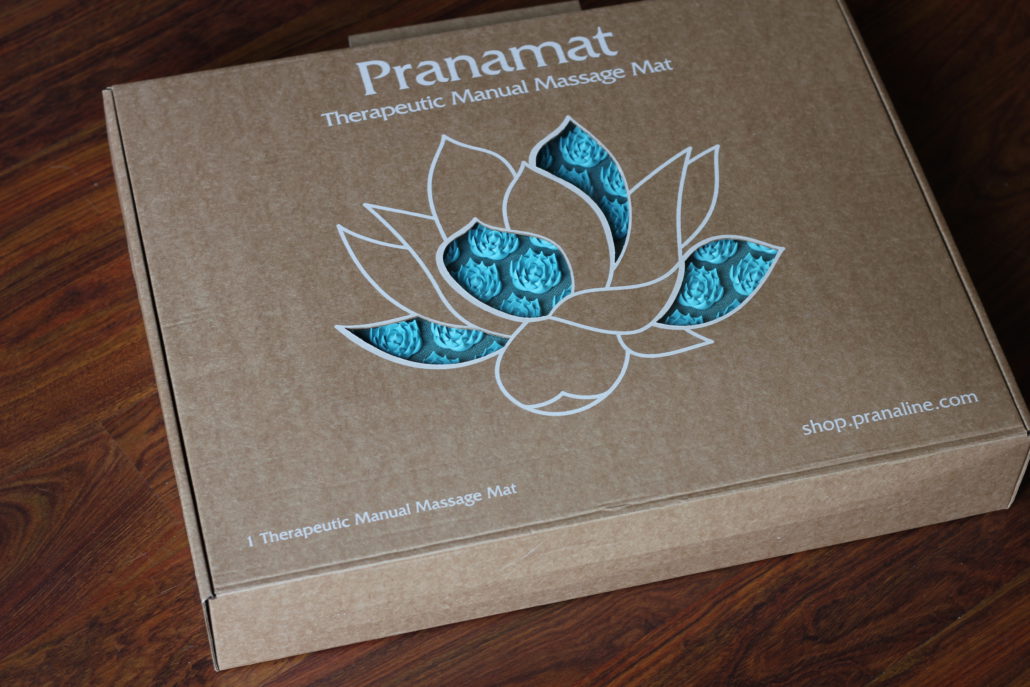 I like to use it before or after my yoga workout because either have different outcomes depending on how I am feeling. I use it before my practice if I need some energy and want to feel awake and loosen up my muscles! The second I lay down on it I am aware of all the points that are touching me, and my skin starts to tingle a bit. It is kind of like a pleasure and pain when you first start using it, and then your body sinks in and you can relax.
After a workout is a different story because usually I am feeling relaxed and soft already, but since I practice so many bends, sometimes my back really slightly sore. If I lay on the Pranamat for a few minutes it activates those sore muscles and helps ease the circulations around them to feel better faster.
I also love to stand on the mat too and can last for about 5 minutes. The key is to even out your weight on the mat, if you are ticklish then it might be a bit harder for you at first! My preferred method to use it is always on my back and butt though, it seems to benefit these areas more for me and the feeling after is just so amazing. I can relax on my back now for about 15 minutes, only 2 when I first started. My back definitely feels much less tense and more relaxed before and after my work outs and I feel like my skin looks tighter and happier. These little prickly lotus points are speaking to my skin cells, pushing them to wake up and work! You can see the shapes it leaves behind on my back, it looks like star constellations in a far away galaxy.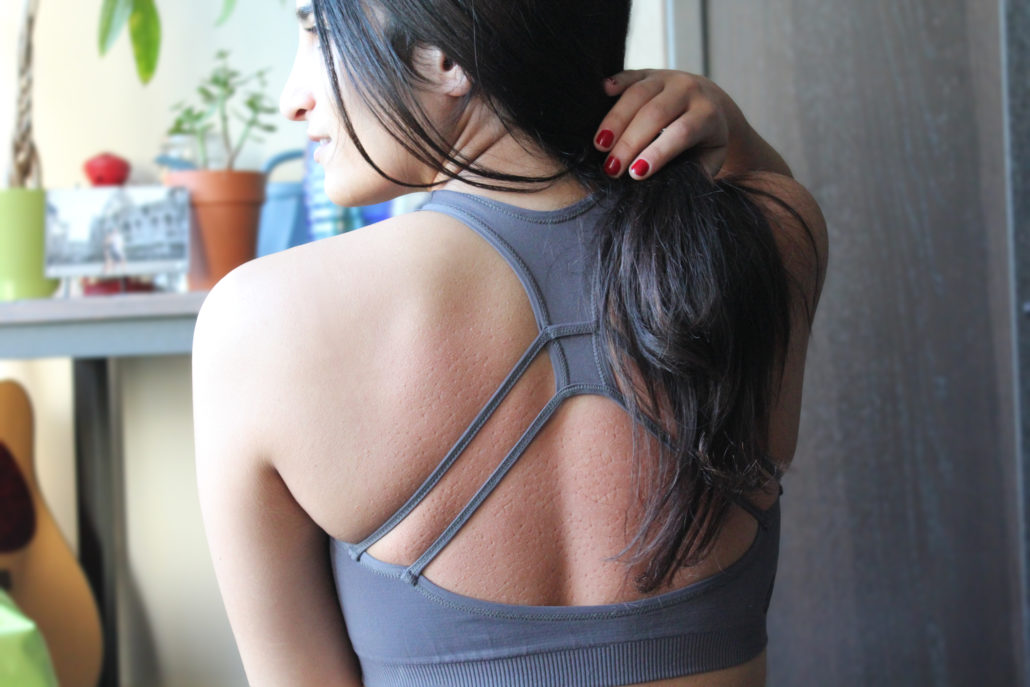 My cat seems to like it too… or maybe he just loves the box 😉 which I must say is a clever design because I can tuck my mat right back into it. It is also really cute to see the little lotus flowers and the turquoise colour I choose when I look at the front of the box.
Check out Pranamat ECO at pranamat.com to read more uses and features of the mat, and you can see their Instagram to see the mat in action!
https://www.asanavanessa.com/wp-content/uploads/2017/03/IMG_2347-e1489165072752.jpg
1456
2184
vanessa
https://www.asanavanessa.com/wp-content/uploads/2021/01/asanavanessa-logo-white-horiz-1.svg
vanessa
2017-06-10 12:02:29
2017-11-02 16:09:09
Recharging with Pranamat ECO