Was that headline too cheesy? Oh well! I love my new 66 Audio BTS Sport WIRELESS headphones. I took them for a spin around the city and my absolute favourite thing was not having to worry about anything flying off your head, or earbud cords being caught on something.
I tried to photograph the box but my cat was alllll over it! I pulled them out of the package and was so happy to see how well they travel! They fold up so nice and small and come with a little travel pouch, the packaging for these headphones is incredible. The first thing I did was take them out for a longboard ride. Listening to my favourite music while I longboard was surreal, I usually don't wear anything because the feeling of cords is annoying. These completley withstood the longboard test! My boyfriend gave them a try on the way back because he really wanted to listen to some music for once too!
We made it to our destination, a really cool skatepark in Toronto that you can find under the main highway that runs through. The best part about this skatepark is the insane graffiti all over the place from the coolest artists. This was the perfect setting to do some yoga and see if these headphones would fall off my head or not.
After spending over an hour at this park, I actually forgot the headphones were on my head! I was just walking around listening freely to music and enjoying every minute. The sound quality is great too, I had to turn them down so I can hear around me!
I never thought I would enjoy the way these headphones are built too. The band goes around the back of your head which is amazing because it doesn't even touch you and create sweaty, uncomfortable marks… or ruin your hair, ladies, right?!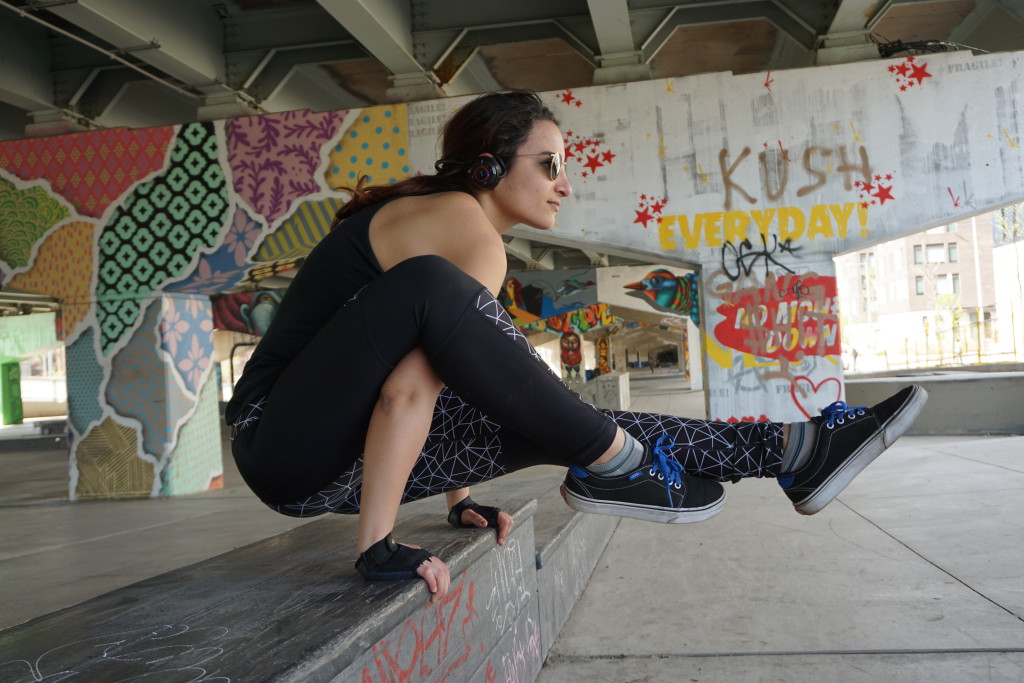 After a long hour balancing on everything at the skatepark, we decided to longboard home! We were pooped, but the headphones made it through the trip! These are amazing headphones for an active lifestyle, you don't have to worry about cords, anything flying off, or uncomfortable sizing. These headphones fit every head size! Not to mention the sound is poppin!
Don't forget to check out 66 Audio BTS Sport WIRELESS headphones! They make a great plane travel companion too! 🙂
https://www.asanavanessa.com/wp-content/uploads/2016/06/DSC09078.jpg
4000
6000
vanessa
https://www.asanavanessa.com/wp-content/uploads/2021/01/asanavanessa-logo-white-horiz-1.svg
vanessa
2016-06-08 15:16:46
2017-11-02 16:12:36
Behind your favourite song is 66 Audio