Wowowowow! This box has it all! Healthy snacks, fun skin care and the best part is the surprise rock that comes in the mail. I was lucky to receive a box from Goddess Provisions, they are all about taking time for yourself and enjoying the simple pleasures. I sure enjoyed this box. The best part is every item is VEGAN, so you can definitely indulge in every single item!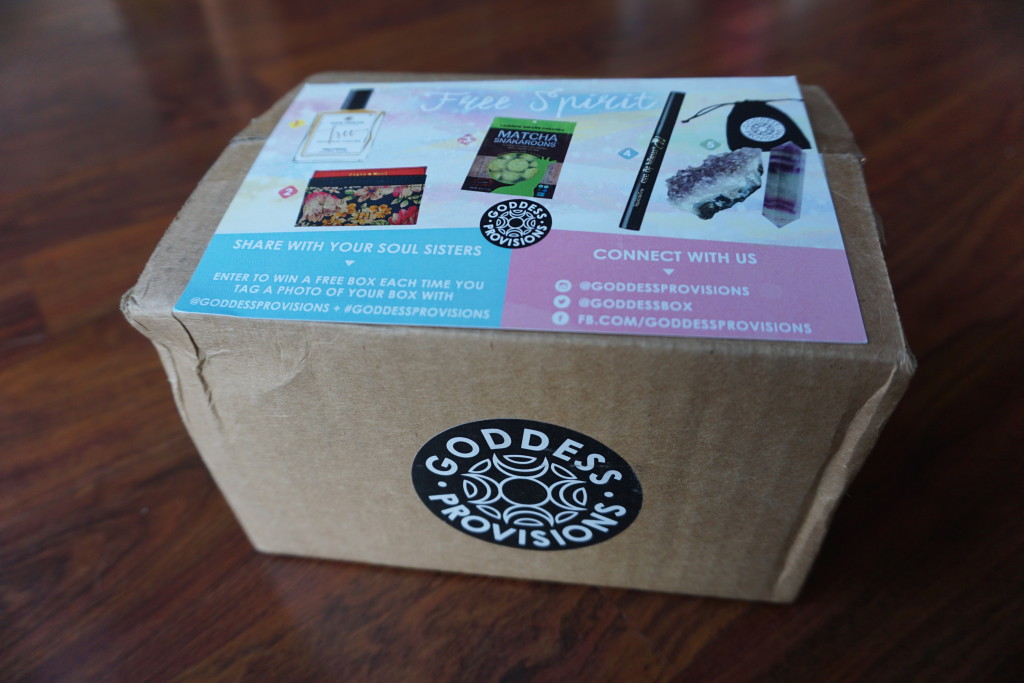 You can see it came with a little card highlighting the items inside. In this box I received an amazing liquid eyeliner from Eye of Horus Cosmetics, coconut snackaroons from Laughing Giraffe Organics, a yummy rich vanilla, blonde tobacco, rosewood travel fragrance from Good Medicine Beauty Lab, an adorable card holder from Pixie Mood, and my favourite is the amethyst cluster!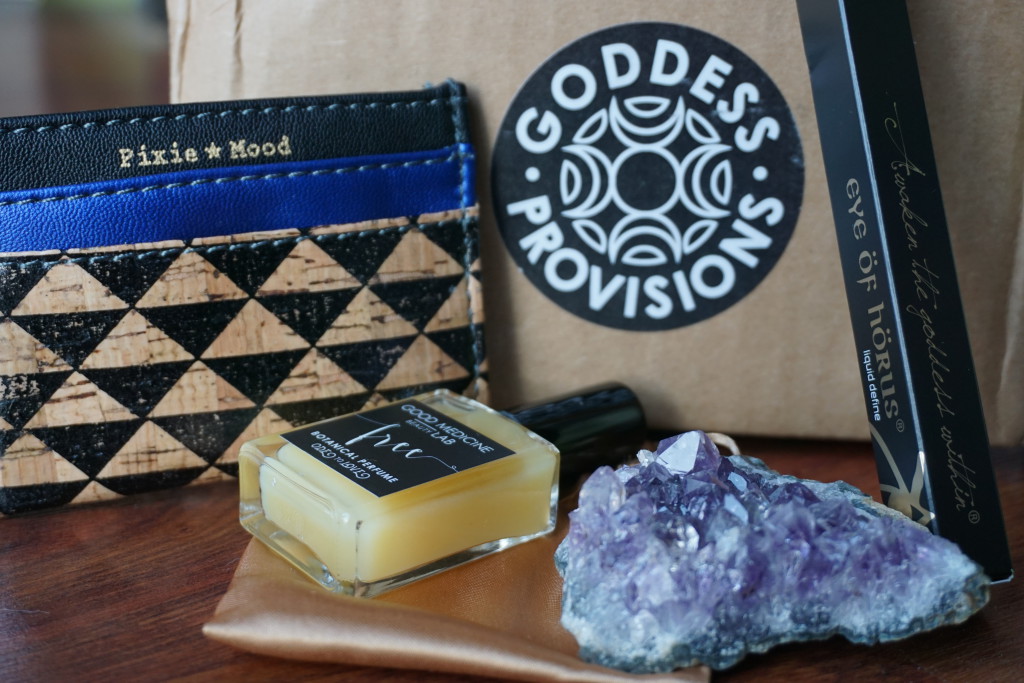 You can tell these are quality items, even from first glance – carefully picked for this months box. I was so happy to see the Pixie mood card holder because it is a Canadian brand and I love supporting local brands! I was so surprised to see it but it is just my style and I carry it everywhere I go!
The Eye of Horus liquid liner is AMAZING! I use liquid liner every day, switching from inexpensive Revlon brand to Kat Von D brand recently. I am enjoying this liner so much, it doesn't much and isn't shiny like a lot of brands you get out there. As someone who does winged tips and hates to mess up, this little felt tip is perfect! You get the perfect point every time.
I was so happy to see FOOD in this box. hahah. I am not a big fan of matcha but this bag convinced me. The flavour of matcha is very light and the coconut macaroon stands out a lot still.
The little bottle of perfume from Good Medicine Beauty Lab is perfect to keep in your travel bag, or at work! It is a sweet scent but it is not overpowering at all, which usually you find with vanilla scented things. I LOVE this fragrance of rich vanilla, blonde tobacco, rosewood, cinnamon and ginger. The combination of everything is really working well together in this little bottle, and I can only hope I don't go through this too quickly! 😛
Now, my personal favourite in this whole box has to be the beautiful Amethyst rock I received. I don;t have anything like this, and have been dreaming of owning one for so long. I feel like this was destiny. Or is that too cheesy? haha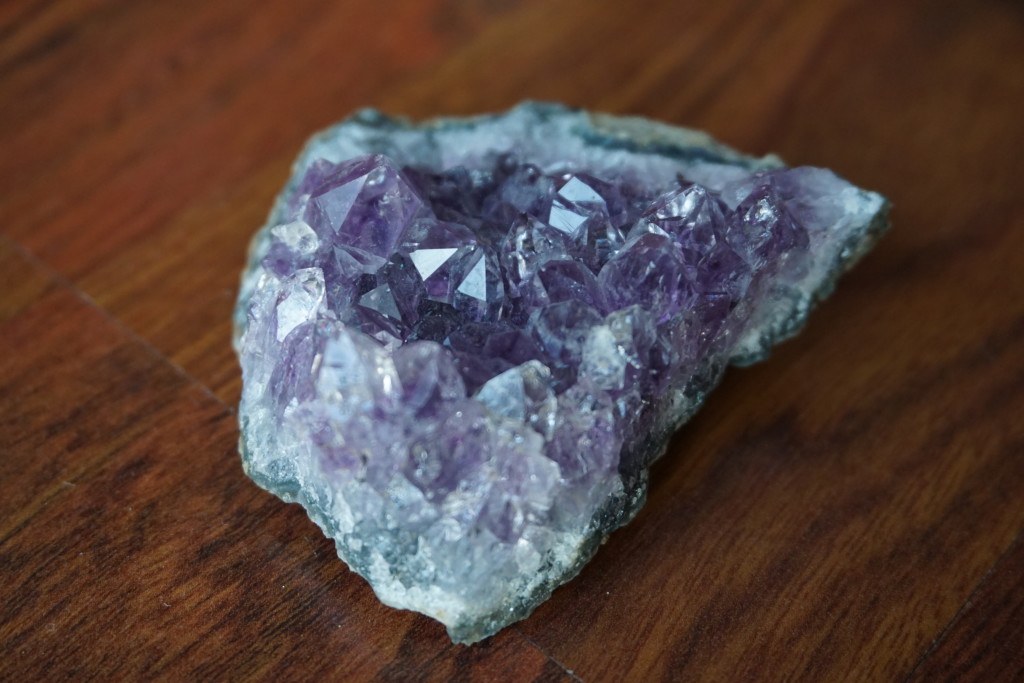 Shiiiiinnnnyyyy.
If you haven;t already, you should definitely check out Goddess Provisions. I feel like they are on to something new with this all vegan box and that special, stone just makes this box extra unique! Also this box or any of the items in it make a great gift! 😉
https://www.asanavanessa.com/wp-content/uploads/2016/06/DSC07473.jpg
4000
6000
vanessa
https://www.asanavanessa.com/wp-content/uploads/2021/01/asanavanessa-logo-white-horiz-1.svg
vanessa
2016-05-19 15:50:29
2017-11-02 16:12:41
Goddess Provisions: May Box